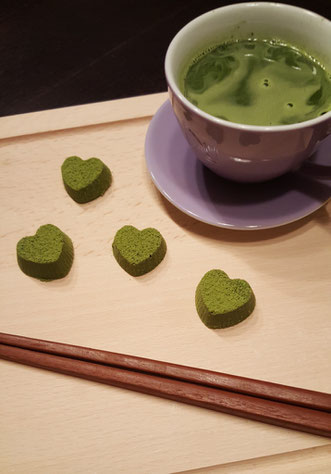 In Japan, Valentine's Day has become quite a big thing. However, the imported tradition has taken on a distinct Japanese flavour. In Japan, on Valentine's Day, it is women who give presents to men, usually chocolates. There are two types of chocolates: the "Giri-choco" (obligation chocolate), given to men with whom one has no romantic relation to, such as male friends, co-workers and even bosses. As a gesture of friendship or gratitude. And then there's "Honmei-choco"; given to someone for whom women feel true love, such as boyfriends, husbands or lovers. Of course the chocolate industry has been quick on the uptake and from as early as end of January, you can find chocolates in all shapes and sizes, mostly heart shaped, in most stores.
However, nowadays it isn't all about the men anymore. Women also gift eachother chocolate gifts on Valentine's Day, also known as "Tomo-Choko" oder "Joshikai-Choko" (see image below from 2015).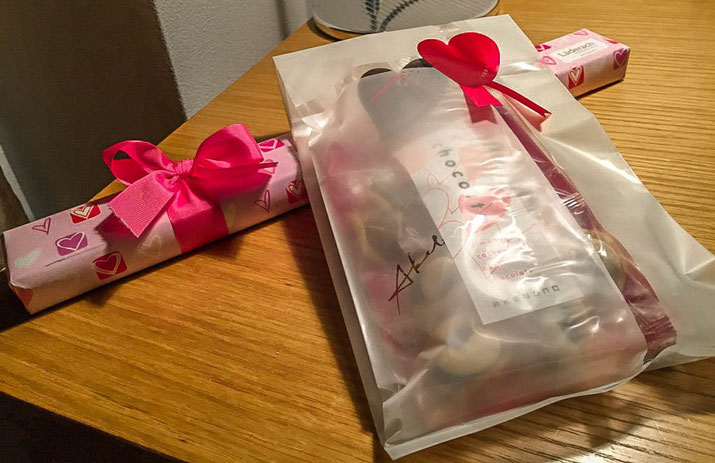 A month later, on March 14th, or better known as "White Day" it is the men's turn to offer gifts to the women who offered them chocolates. Usually, as the name implies, something white.
Some could be quite cynical about all of this; however, there is one aspect that we find quite unique and worthy of mention. It is believed by many that, on Valentine's Day, love can only be conveyed if the chocolate is home made. So before Valentine's Day, Japanese women around the country will mix and lovingly make chocolates for their loved ones. In the spirit of this tradition, why not try and make your own Valentine's Day Choco with this easy and tasty recipe.
---
Recipe: Japanese Green Tea Chocolates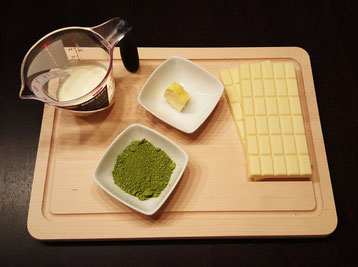 Ingredients: 
For 36 matcha green tea chocolates you will need*:
 

400g of white chocolate

125 ml of whipping cream

25g of butter (unsalted)

2 Tbsl. of matcha (green tea powder) (and some more for decoration)

A baking dish or some silicon chocolate shapes
(*note that in the pictures I only used half the ingredients)
---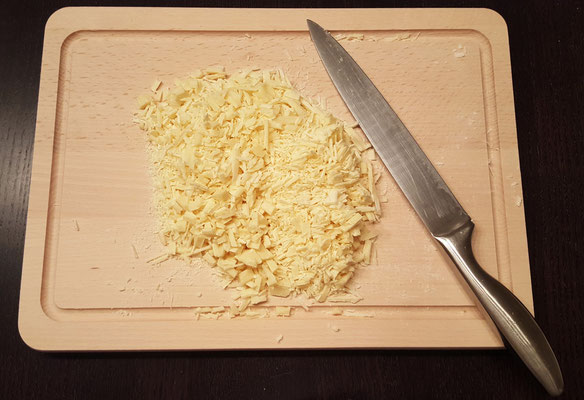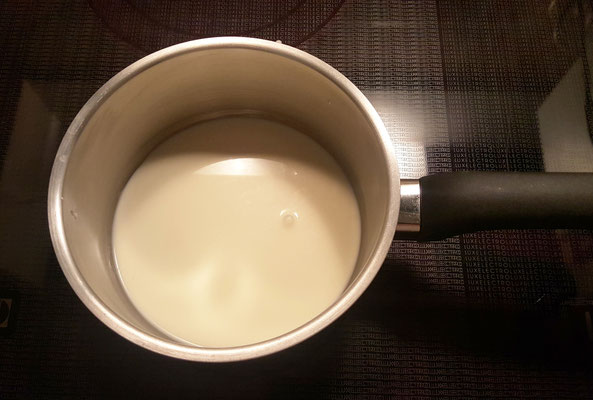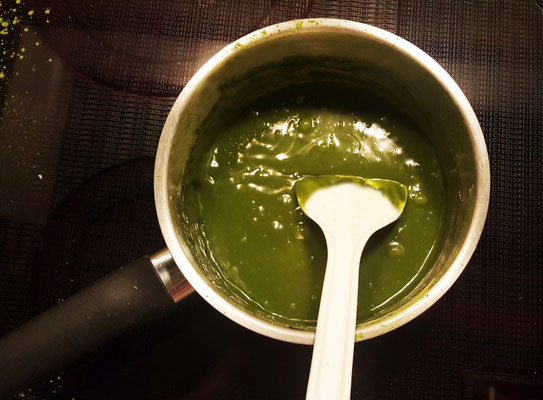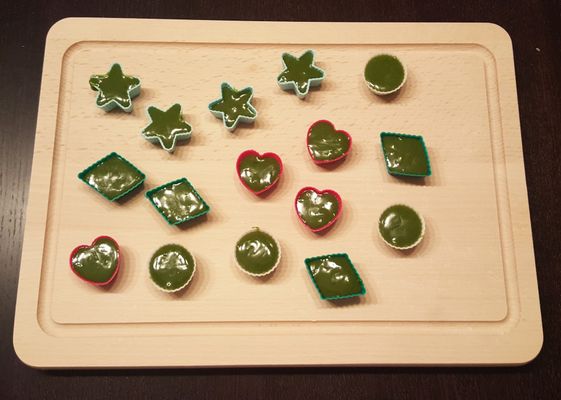 ---
Instructions
Cut the white chocolate in small pieces (it will melt quicker).

Pour the cream into a pan and heat it up slowly. Before it comes to a boil, quickly take if off the stove.

Add the white chocolate gradually and the butter and mix until smooth.

Add the matcha powder and mix thoroughly until smooth.

Add the mixture to your silicone cups or line the baking dish with parchment paper and spread the mixture evenly.

Put everything in the fridge for a minimum of 4 to 5 hours.

Once cool, remove the chocolates from the silicon molds or cut through the plaque with a warm (but dry) knife, and make small squares of chocolates.

Dust over some matcha powder and serve!

The chocolates can be kept in the fridge for about 2 to 3 days.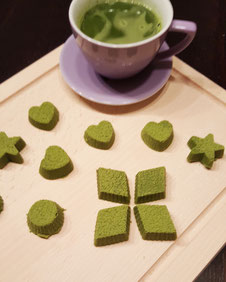 The original recipe is by Namiko Chen of Just One Cookbook. For the original recipe as well as a great instructional video click here.
Happy Valentine's Day to all !  <3