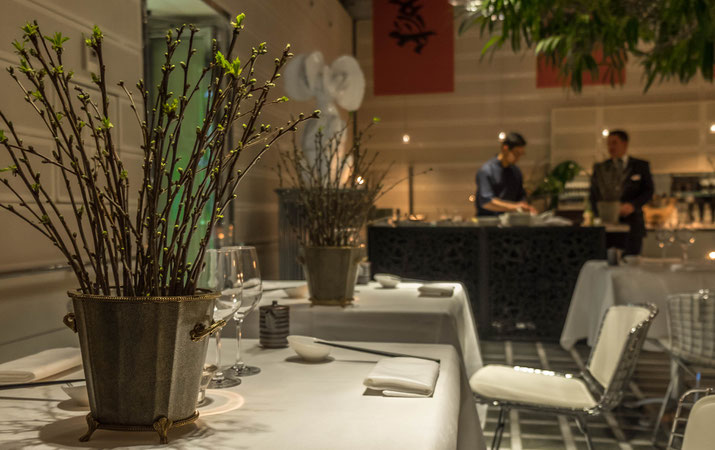 Intro
Zurich has just been made more interesting with yet another culinary pop up event - but not just any pop up event. At the "Sushi & Sake - the taste of Japan" exquisite cuisine is paired with an exclusive atmosphere and friendly service in the Widder Hotel's pop up garden,  charmingly decorated by Jelmoli. For those who want to treat themselves to something special should absolutely make a detour at Rennweg 7 until the 19th of March - as the ephemeral location will then have its last evening. We could have definitely gotten used to it.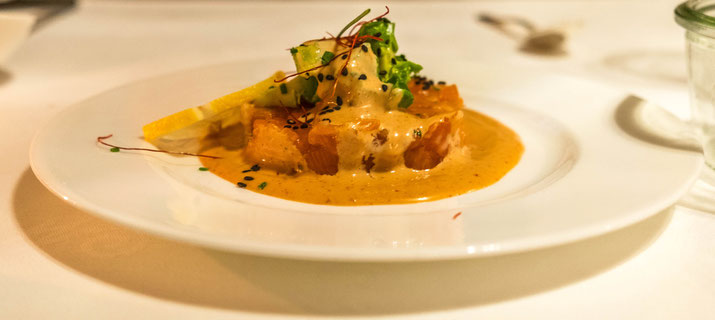 Menu
You can chose between a complete menu, with amongst other dishes, beef sushi, Wagyu Entrecôte as well as an à la Carte menu consisting of a choice of varied starters and sushi & sashimi dishes. The event being named "Sushi & Sake" it just seemed appropriate to try out all the sushi assortments from the menu: 
Starter:
Edamame
SalmonTatar with a spicy dressing and avocado. 
Main course (each consisting of an inari, a roll and a gunkan):
Salmon Sushi 
Crab Sushi 
Tuna Sushi 
Desert
Fresh Litchies with coconut ice cream, pomegranate and sake 
To round off the meal we have a taste of the specially selected Ootegara - Junmai Daiginjô Sake.
Taste Test
The salmon tartar with spicy dressing and avocado was an explosion of flavours and textures. The salmon, described as tataki (seared on the sides) was actually served as a tartar. The edamame were good, but without the special touch that the other dishes had. 
The sushi was some of the best we've had in Zurich. Especially, the tuna platter with a spicy sweet (mango maybe?) salsa dressing atop the fish, with was just exquisite. The unary (fried tofu filled with sushi rice) were sweet and true to the Japanese original. For those who enjoy it, the gunkan sushi, with its red caviar tasted like fresh from the ocean.
The sake, with its slightly bitter note was the perfect accompaniment for the fish. With a price tag of  CHF 23.- per glass we enjoyed every single drop of it. 
The fusion style diner was rounded off with a nicely decorated Litchi desert. This wasn't quite true to traditional Japanese cuisine however the coconut ice cream was a delight, for the eyes as well as for the pallet.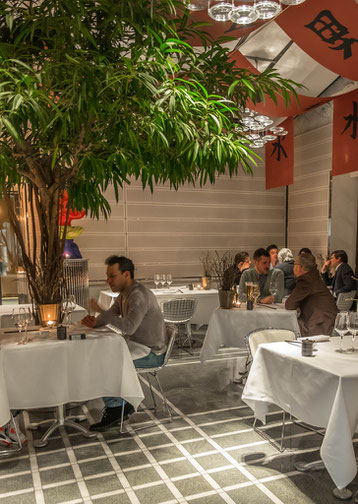 Conclusion
For those looking for an elegant evening filled with delicious Japanese cuisine, original fusion dishes and great service, will feel quite at home at the "Sushi & Sake" event at the Widder Hotel. 
For more information, we propose you have a look at the menu as well as their website for reservations.