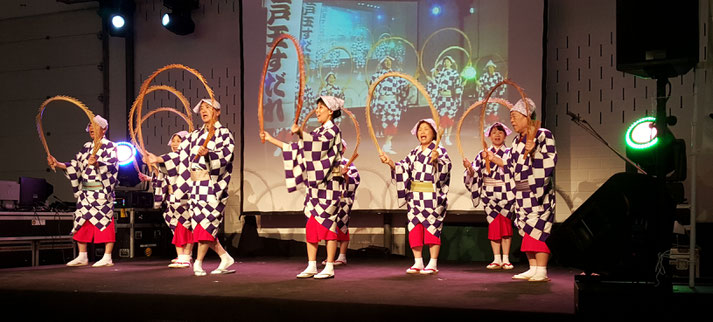 We all hope you've had a great start to 2017 and are ready to discover even more about the Japanese Food Culture. 
This year is also set to be full of events all around our favourite topic. So here is a list of the upcoming events in your area - time to take out your agendas!
Larger events
Japan Impact
18-19 February 2017, Lausanne
Japan Impact is a cultural non-profit event that aims to present Japan to French-speaking Switzerland.
The convention was created by EPFL students, who are passionate about Japanese culture. 
The 2 day event promises a lot of activities and great food stands. 
---
Japan Matsuri
8 - 9 April 2017, Bellinzona
We discovered this little jewel of an event last year and still can't stop talking about it. It is a smaller event but the presentations, the shows and the stands are definitely worth it. Especially the food stands. If you want a summary of last year's event, you can read our blog post here. 
---
Polymanga
13 - 17 April 2017, Montreux
Polymanga is the largest Swiss event dedicated to Japanese culture, with around 35'000 visitors (2015). This event has all that a Japan aficionado could dream of, and that includes nice Japanese food stands. It can get very crowdy and it is advised to buy tickets in advance, 
---
JapAniManga Night
26 - 28 May 2017, Davos
JapAniManga Night is the largest gathering of Japan aficionados in the German part of Switzerland. Set in beautiful Davos, the event encompasses presentations, concerts, stands and much more. 
---
Smaller, cozier upcoming events
Tea ceremony with SOYU MUKAI
12 February 2017, Zurich
Soyu Mukai takes you on a journey into the traditional Japanese tea ceremony. Discover the art of preparing matcha tea at the Museum Rietberg in Zurich. 
Next dates include: 19.02 and 05.03.2017.
Museum Rietberg
Gablerstrasse 15
8002 Zürich
---
It's Tea Time
26 February 2017, Zurich
This event, presented by Katrin Lange and Mark Drenhaus from Länggass-Tee, will take you on a tour of all that is tea; from the various preparation methods to the origins of different teas. You'll never want to buy tea bags again. 
BachserMärt Kalkbreite
Badenerstrasse 171
8003 Zurich
Price: CHF 60 per person. 
---
Miso – More than Soup
5 March 2017, Zurich
Miso is used in miso soup, isn't it? Well after this workshop you will know all there is to know about this staple of Japanese cuisine. And you'll even go home with a couple of new recipes.
BachserMärt Kalkbreite
Badenerstrasse 171
8003 Zurich
Price: CHF 80 includes lunch, recipes and instructions to take home. The course will be held in English. 
---
Shizuku - Sake Tasting
30 March 2017, Zurich
Mark Nydegger has been importing Japanese Sake to Switzerland for a while now. With his brand new store he now also offers presentations and sake tastings. His events are quickly sold out so you will want to secure your place as soon as possible. We can warmly recommend his Umeshu (plum wine) collection. 
Shizuku Store
Flüelastrasse 25 / 27
8047 Zurich
Price: CHF 40 per person.    
---
Have we forgotten an event or would you like to add to the already mentioned events? 
Just write to us in the commentary section !