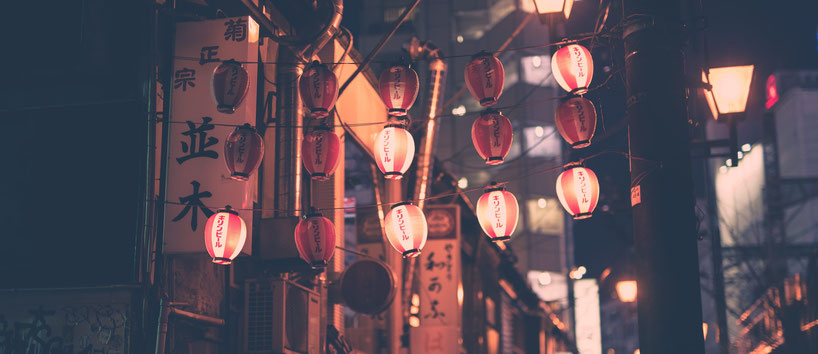 We all hope you've had a great start to the year and your tastebuds are ready for all 2018 has to offer. This year is also set to be full of events all around our favourite topic: Japanese cuisine. This year, pop-up restaurants are in full swing and Zurich will even host the 1st ever Sushi Festival in Switzerland - so time to make a note in your agendas and call your friends.
---
Ramen Mondays @ Alehouse - Palmhof
February / March 2018, Zurich
Every Monday the Alehouse - Palmhof, a craft beer focused gastro pub in Zurich is serving delicious and hearty Ramen. Last call next Monday 26th of March.
---
Tea ceremony with Soyu Mukai
18. March 2018, Zurich
Discover the traditional art of the tea ceremony with Soyu Mukai at the Museum Rietberg in Zurich and taste authentic matcha tea.
---
Fusion pop-up night by Michael Adams
18. / 25. March 2018, Zurich 
Let Michael Adams lead you on a gastronomy journey from Japan through Hawaii and Peru with an evening full of contrasting flavours and delicious dishes. 
---
Shizuku Sake Lesson & Tasting
5. April, Zurich
You always wanted to know how sake is being brewed? And find out what makes a really good drop? Then Marc Nydegger's event is just for you: combining a journey through the Japanese rice wine's history and flavour. 
---
Japan Matsuri
14. - 15. April 2018, Bellinzona
We discovered this little jewel of an event two years ago and still can't stop talking about it. It is a smaller event but the presentations, the shows and the stands are definitely worth it. Especially the food stands. If you want a summary of the event, you can read our blog post here. 
---
GINMAKU Film Festival
23. - 27. Mai 2018, Zurich
The GINMAKU (meaning "silver screen") Japanese Film Festival at the Kino Houdini & RiffRaff is a cosy place to get your Japanese culture fix. The full film line-up will be revealed in April but we're already excited. 
---
1st Sushi Festival Zurich
30. Mai - 3. June 2018, Zurich
Not much details are known yet, however this promises to be a great event full of sushi, sashimi, nigiri, maki and much more. 
Sushi restaurants from Zurich will attend as well as special guests such as Patrizia Benavides (Nobu London, Pacha Ibiza, Hato and Clash Zurich). 
The event will also offer sushi masterclasses.
---
Have we forgotten an event or would you like to add to the already mentioned events? 
Just write to us in the commentary section !